Welcome to the department of Biosystems Engineering and Soil Science (BESS) at the University of Tennessee Institute of Agriculture (UTIA). Whether you are a potential student, research collaborator, alumnus, or just browsing for information, our people, programs, and projects have something to offer you.
Our faculty includes biosystems engineers, soil scientists, and a bio-climatologist, together with a gifted technical support staff. Our programs encompass the full range of the land-grant mission, which includes teaching, outreach and service. Our research projects can be, but are not limited to, sensors and soil testing, spray technology and water quality, precision agriculture and environmental modeling, soil physics and vegetable production systems, agricultural safety and chemical transport, food quality and machinery systems, waste treatment and environmental rehabilitation, electrical systems and subsurface hydrology. Please explore the site to learn more.
Hot Topics
Former BESS Postdoc on PBS!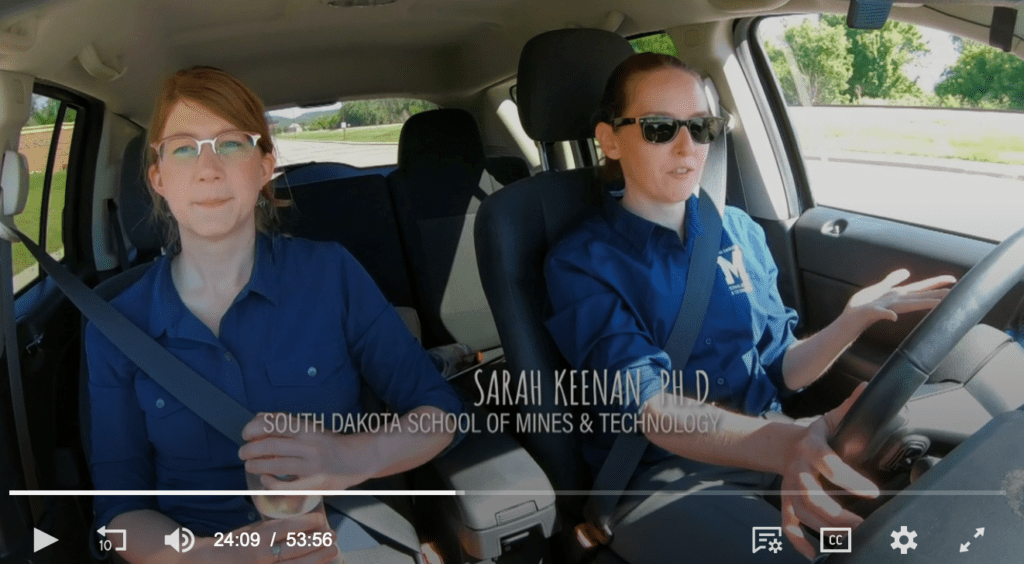 "Prehistoric Road Trip" is a new PBS show. The first episode features Dr. Jennifer DeBruyn's former postdoc, Dr. Sarah Keenan, now an assistant professor at South Dakota School of Mines and Technology in Rapid City SD. Sarah talks about her taphonomy research – the branch of paleontology that deals with the processes of fossilization – with the host of Prehistoric Road Trip. They are sampling soil under a decomposing skunk. You can see the part with Sarah at 23:30 min. https://www.pbs.org/video/welcome-to-fossil-country-mpoq6h/
BESS' Distinguished Alumnus' Work with COVID-19 Testing
Microbac has had great success in developing a test that can detect SARS-CoV-2, the virus that causes COVID-19, on surfaces. The test is specifically intended for use on high-touch areas such as restroom stalls, door handles, grocery carts or pin pads. Microbac's co-director of molecular biology is Dr. Aaron Peacock, who is a Biosystems Engineering and Soil Science (BESS) alumnus. BESS is extremely proud of Dr. Peacock's professional accomplishments and honored him with BESS' 2020 Distinguished Alumnus Award. For more please read https://www.knoxnews.com/story/money/2020/06/02/oak-ridge-lab-microbac-develops-test-coronavirus-surfaces/5228088002/
BESS Faculty and Grad Student Featured in Solid Waste & Recycling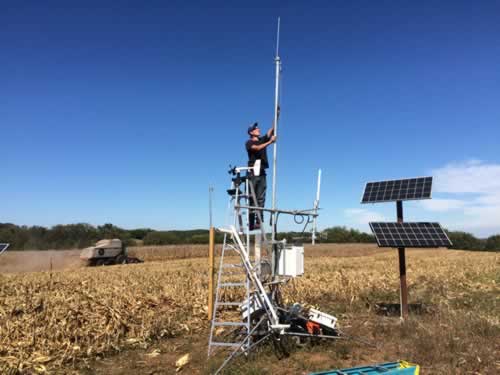 On May 18, Solid Waste & Recycling, an online magazine serving Canada's disposal industries, posted a news article about a BESS study on their website. The study showed that biotech byproducts were effective fertilizers: https://www.solidwastemag.com/agriculture/biotech-byproducts-shown-to-be-effective-fertilizers/1003283536/
This study, which was funded by DuPont Tate & Lyle Bio Products, LLC, was conducted by Drs. Deb O'Dell, Neal Eash, Joanne Logan, James Zahn along with grad student Joel Oetting. The paper describing this study, "Nutrient Source and Tillage Effects on Maize: II. Yield, Soil Carbon, and Carbon Dioxide Emissions", was published in the journal Agrosystems, Geosciences & Environment.
Faculty to Work on USDA NIFA Grant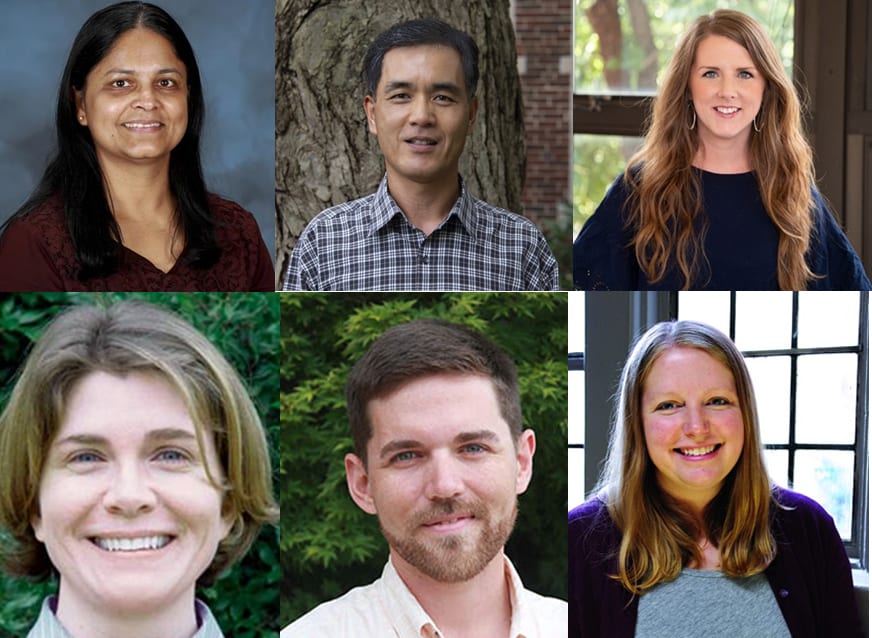 BESS faculty, Drs. Sindhu Jagadamma, Jaehoon Lee, Lori Duncan, Plant Sciences faculty Angela McClure and Tyson Raper, and Ecology and Evolutionary Biology faculty Stephanie Kivlin will work on USDA NIFA grant: "Optimizing Plant-Soil-Microbial Interactions through Crop Diversification to Enhance Sustainability in Southeastern Croplands." This 4-yr project will be led by Dr. Jagadamma. For more information, please refer to: https://taes.tennessee.edu/news/show.asp?which=822
Congratulations to the team!
BESS Seniors in EUReCA Competition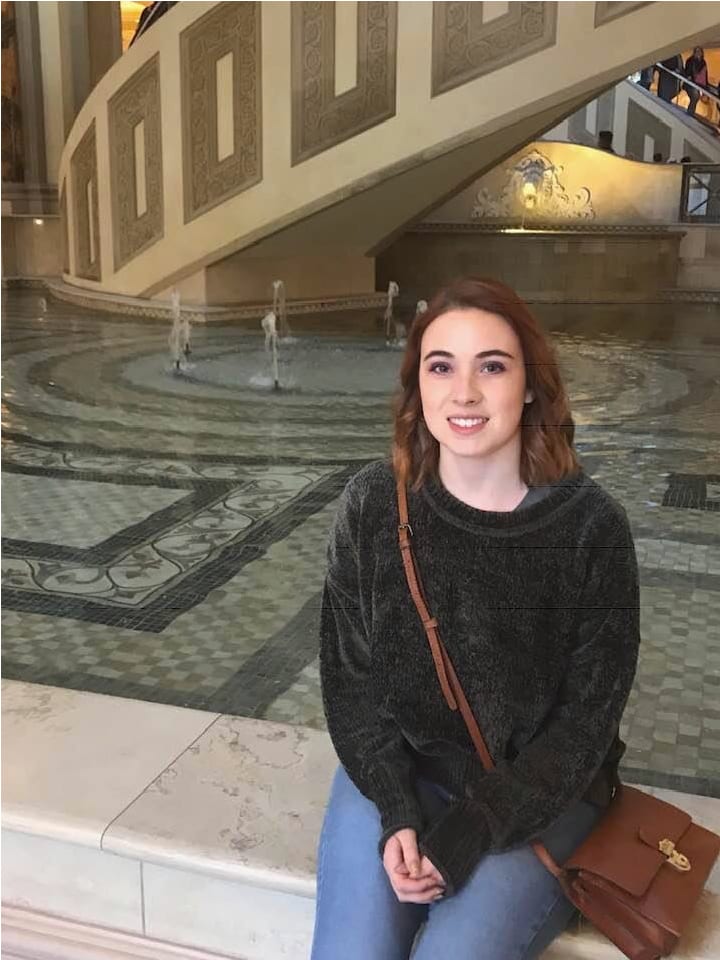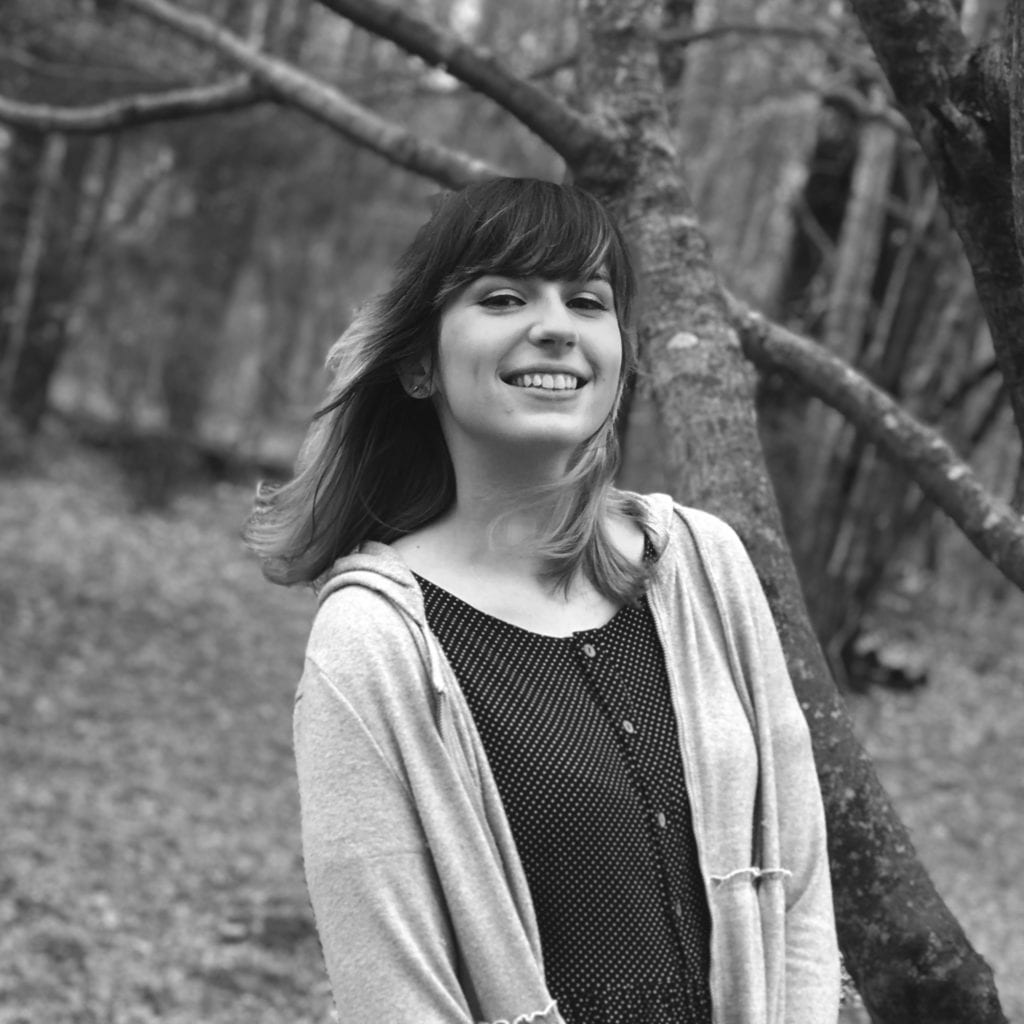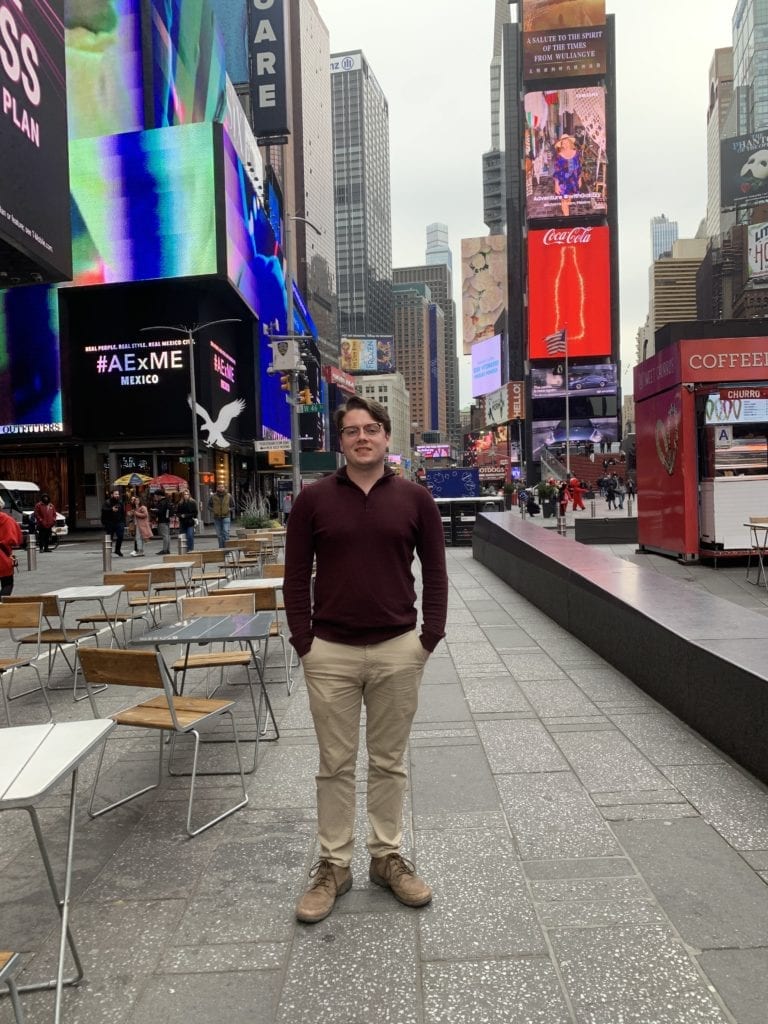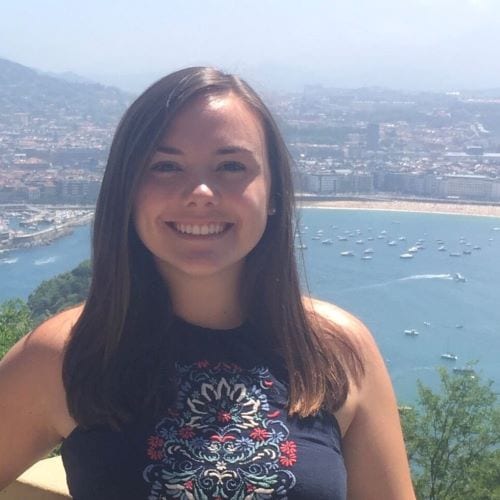 Last week, the annual EUReCA competition was held virtually. Judges visited with the students on Zoom, viewed their posters and asked them questions. BESS seniors did extremely well. BESS, Biosystems Engineering (BSE) students, Kaitlyn Nelms and Mary Morris, won ORE Gold and first place in Tickle College of Engineering Design Awards for their project "Poultry Farm Security Gate: Autonomous Vehicle Recognition System," mentored by Drs. Gan, Hawkins and Wilkerson; Logan Ashworth, also a BSE senior, won ORE Bronze and second place in Tickle College of Engineering Design Awards for his project "Rapid Autonomous Corn Phenotyping—Data Acquisition System (RACP-DAS)," mentored by Drs. Gan and Wilkerson. Victoria Beard (Tori), a Microbiology senior in the Chancellor's Honors Program, who did her undergraduate research work in Dr. Jennifer DeBruyn's laboratory won ORE Silver and second place in Herbert College of Agriculture for her project "Changes in Antibiotic Resistance in Soil Microbes During Human Decomposition." More can be seen at https://tickle.utk.edu/engineering-vols-win-at-virtual-eureca-2020/ Congratulations!