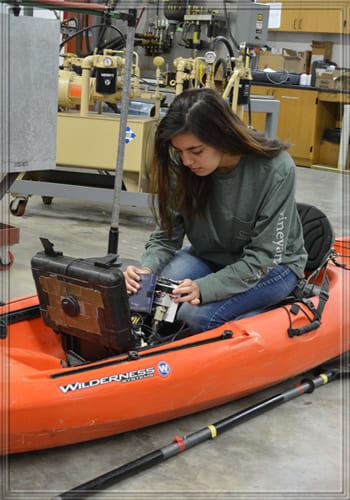 A good number of Biosystems Engineering students take full advantage of their time at UT to graduate with not only a valuable BSE engineering major, but also a minor. The minor can be used to help the student develop additional strength in a specific technical area, or can provide an opportunity to do something creative and completely different.
Most minors require 15-21 credit hours, but in most cases some of those hours can be counted towards the major as well. For example, technical courses that count towards a minor can often also be counted towards the Technical electives required by the major. For most students completing a minor requires taking some summer classes or an extra semester, but many student transferring in from non-engineering background can take classes towards the minor while "catching up" on their engineering classes.
The full list of minors can be found in the Undergraduate Catalog.  Starting with the most common, minors achieved by BSE undergrads are as follows:
Biosystems Engineering Technology
Environmental and Soil Sciences
General Humanities: minors have included art, music, theater, philosophy, Latin, Spanish, French, etc.