The BSE senior design experience is very rewarding, as students get to work on a single real-world problem for a full academic year. A problem is chosen and the design begun in the fall semester, with the design completed and a prototype built and tested in the spring semester. The problem is usually very broad, and students make extensive use of design mentors, research staff, and a well-equipped shop in developing their design and prototype.
The video below further explain what BESS Senior Design Projects are:
2020 – 2021 Projects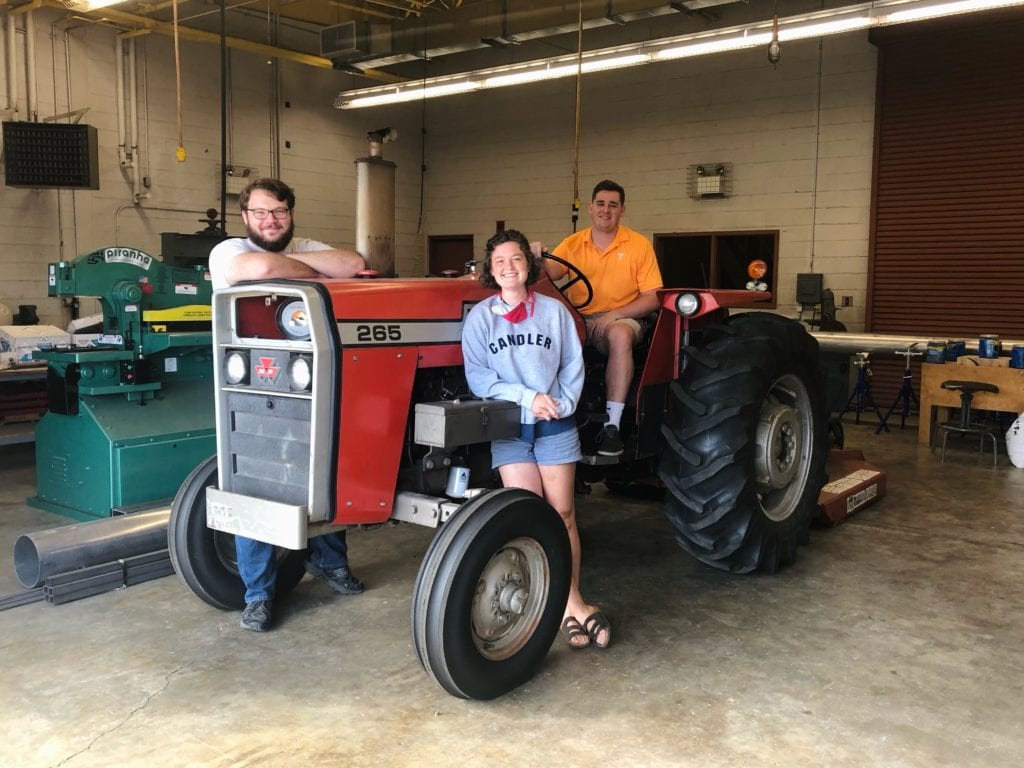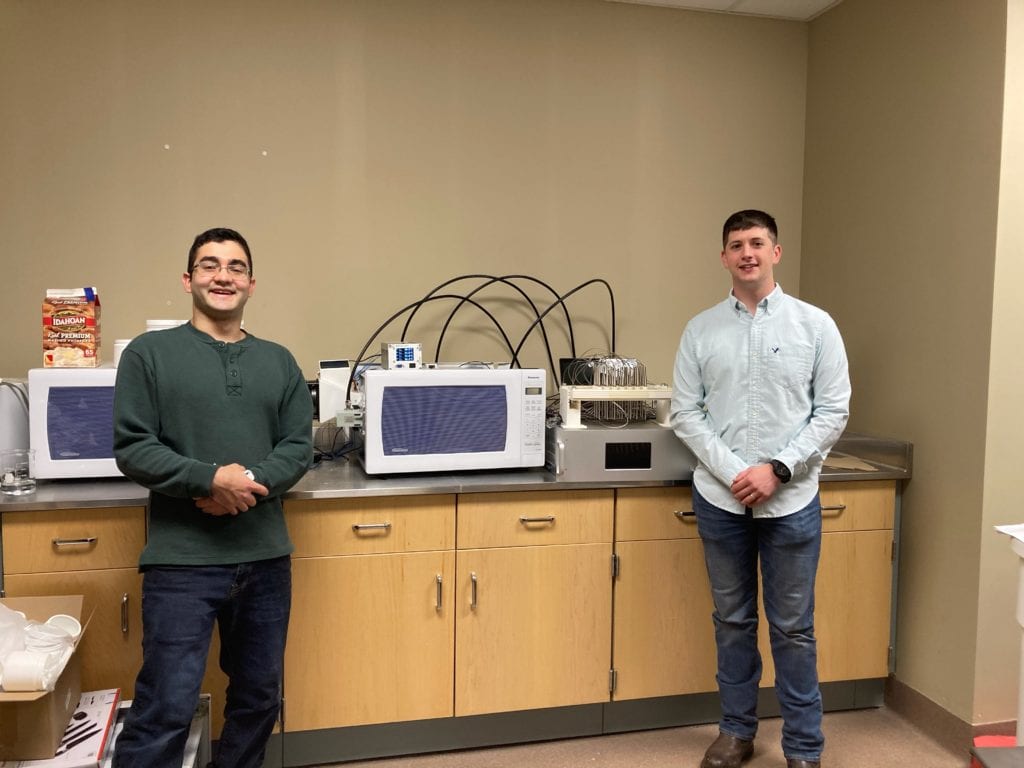 The AGCO American Society of Agricultural and Biological Engineers (ASABE) undergraduate student competition took place virtually on Wednesday July 14. Herbert's Biosystems Engineers (BSE) seniors had two teams selected for the finals. The project "Gradual Rotary Adjustment for Sloped Surfaces" affectionately known as the "Bushhog" team with members Margie Peeler, Jim Roebuck and Lewis Webber placed first. Their mentor was BSE associate professor Dr. John Buchanan. The other Herbert team that placed in this national design competition was the "Microwave" team, whose official project title was "Solid-State Microwave Control and Data Collection System" with Benjamin Cruz and Colby Gillmann as team members. This project placed third with Department of Food Science assistant professor Dr. JiaJia Chan and BSE assistant professor Dr. Hao Gan as their mentors. Second place went to University of Wisconsin's Biological Systems Engineering project "Badger Hemp Decorticator". Congratulations to the three teams!
2019 – 2020 Projects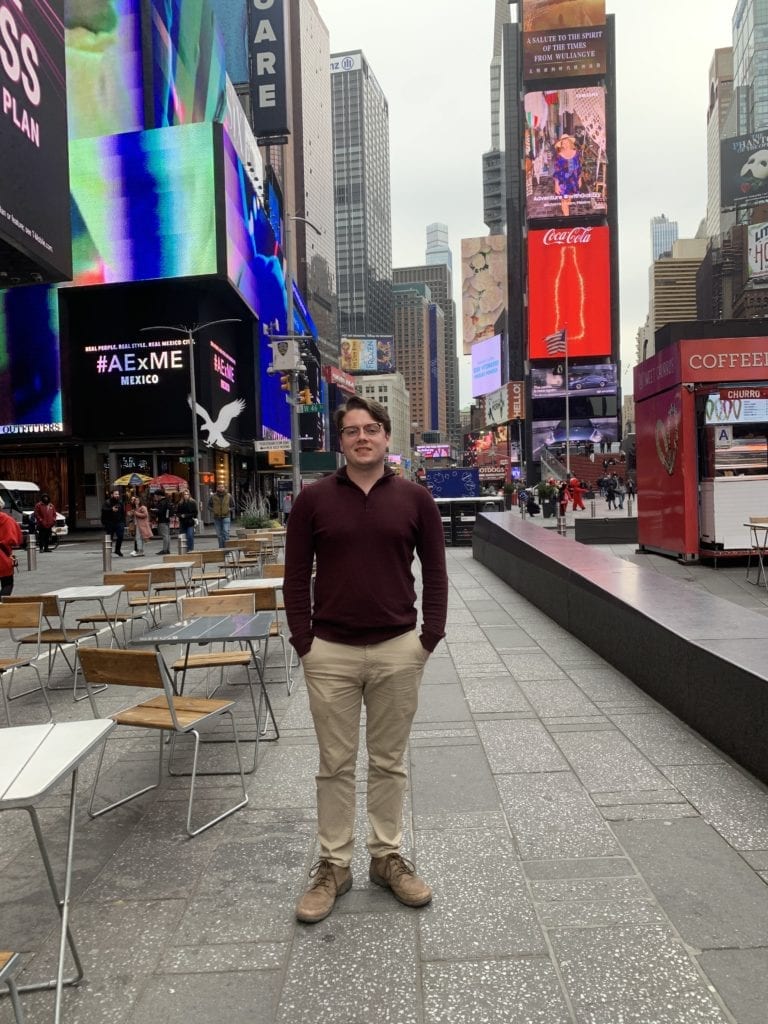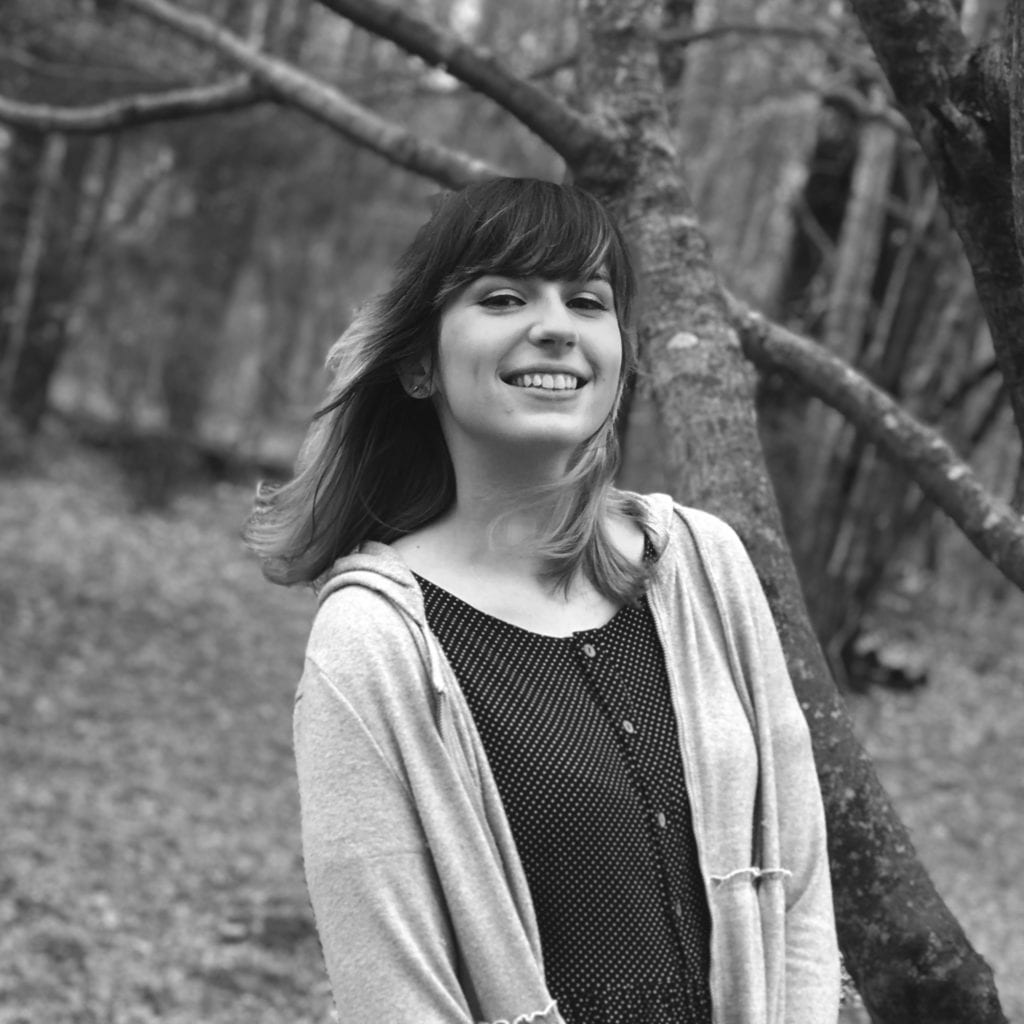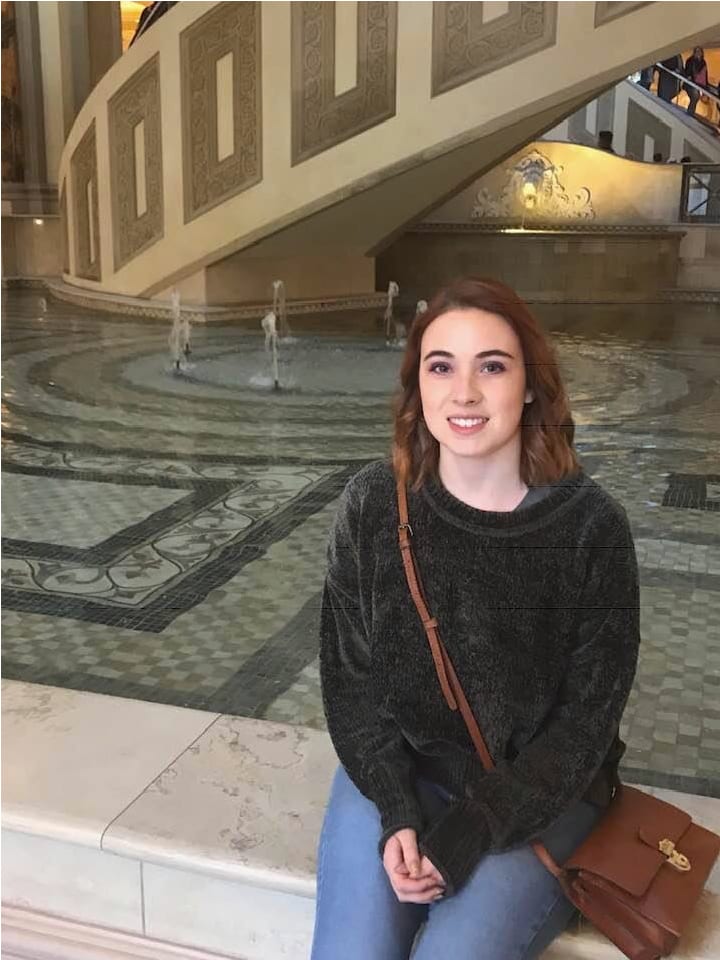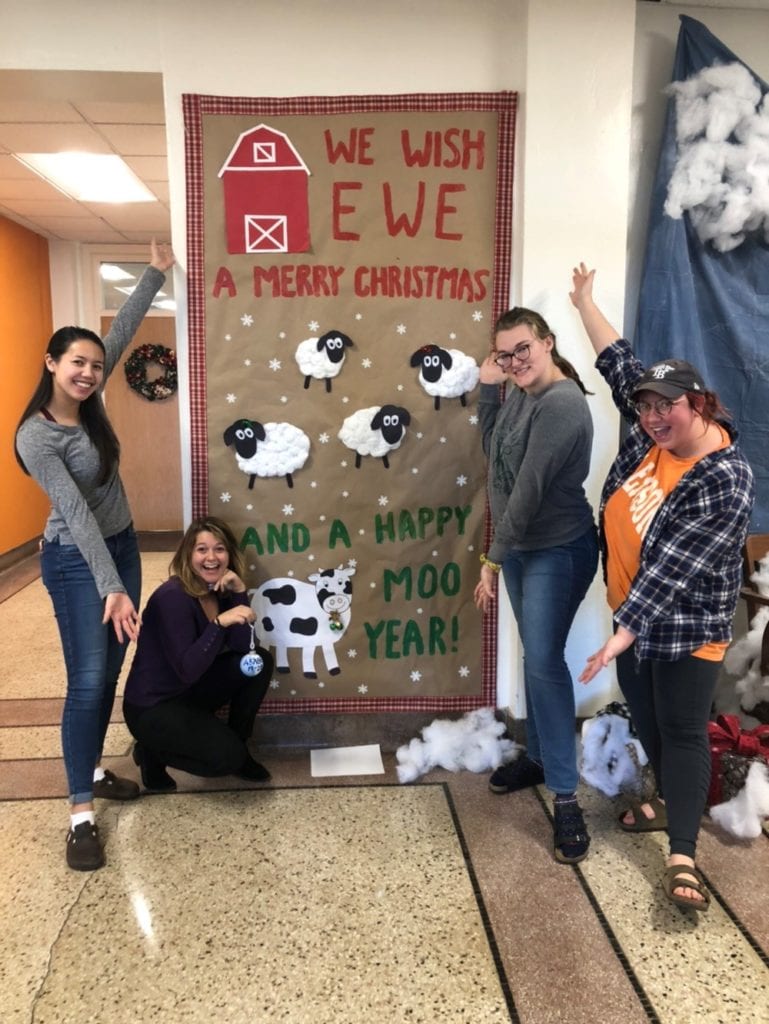 Again, this year Biosystems Engineering students won big at the ASABE (American Society of Agricultural & Biological Engineers) virtual Design Competitions. In fact, out of the six teams selected to participate in the two virtual finals, three teams were from University of Tennessee (UT)!
In the AGCO competition, UT teams placed first and second. First place was awarded to the "Rapid Autonomous Corn Phenotyping – Data Acquisition System," project by Logan Ashworth, who was mentored by Drs. Hao Gan and John Wilkerson. Second place was awarded to the UT project: "Poultry Farm Security Gate: Autonomous Vehicle Recognition System," by Mary Morris and McKensie Nelms, who were mentored by Drs. Hao Gan and Shawn Hawkins. Third place was awarded to a Texas A&M team.
In the Gunlogson competition, UT's team placed third. Emma Beach, Madison Oehler, Jenna Williams, and Olivia Yates worked on the project "Floating Treatment Wetland Testing and Optimization," which was mentored by Drs. John Buchanan and Andrea Ludwig. First and second place were awarded to University of Arkansas and North Carolina State teams, respectively.
2018 – 2019 Projects
Hydraulic Fracking Sub-Soil for Stormwater Infiltration Enhancement
Matthew Johnsen, Christian Patterson, James Lewis and Ryan Watson

– First Place at ASABE Gunlogson Design Competition
– Second Place at EUReCA UT Engineering Design Competition
Rain gardens are common stormwater control measures that are essentially shallow depressions in the landscape created to capture impervious runoff and infiltrate it into the ground. Rain gardens installed above heavily compacted soil tend to become inundated with ponded stormwater that will not infiltrate due to low permeability. The ponded stormwater converts to runoff and carries with it the pollutants that would have been sequestered in the rain garden. The design team's approach to mitigate rain garden failure is to emulate hydraulic fracking done by the oil and gas industry to induce fractures in compacted soil layers. These fractures offer multiple connected pathways for the infiltrated stormwater to enter the subsoil, greatly increasing the rate at which water can flow through a rain garden. Biochar was selected as a proppant for its ability to adsorb contaminants and its strength to resist compression. During testing of control and fracked plots, the designed system greatly increased infiltration from an average of 2 mm/hr to 88 mm/hr which is well above the Knoxville Stormwater Standard of 12.7 mm/hr for a functioning rain garden (City of Knoxville Stormwater Engineering, 2018). The results showed that a hydraulic fracking method is an effective means of increasing infiltration within heavily compacted clay soils that can often exist beneath rain gardens. Remediation of these stormwater control measures by hydraulic fracking represents an immense savings of cost and time as compared to demolishing and re-installing the infrastructure.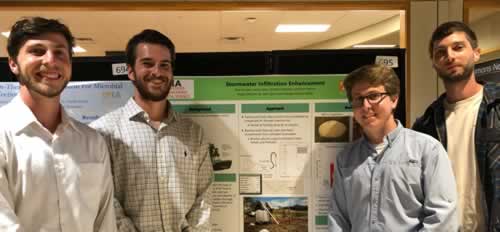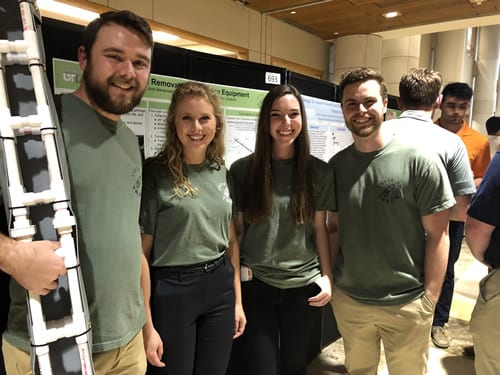 Trash Removal And Collection Equipment (TRACE)
Josh Benavidez, Lindsay Brown, Macy King, Bailey Langford
Advisor: Dr. Daniel Yoder
Floating garbage in urban streams is not only aesthetically displeasing, but can also be harmful to ecosystems. This student team developed a semi-automated system garbage removal system for urban streams, which the team chose to call TRACE (Trash Removal And Collection Equipment). TRACE system components included: an angled boom to concentrate the garbage, a conveyance system to remove concentrated garbage from the stream, a storage component to both drain and store the collected garbage, and the electronics required to power and control the system. The PVC collection boom is made up of modular section and extends halfway across the stream at a 45° angle upstream, shown by experimentation to be the optimum collection angle. Experimentation with various designs also resulted in a basket conveyor system to remove the concentrated floating garbage and empty if into a storage container. Sensors were placed throughout the system to ensure the equipment functionality during high flow events and to alert city workers when the storage component needed to be emptied. The system operated using only solar power, enabling use in remote locations without connection to the power grid. The system was built and tested in a Knoxville, TN urban stream. By providing a cost efficient and effective solution to floating garbage, with TRACE urban waterways will be able to return to a healthier state and will better serve their functions of recreation and wildlife habitat.
Design of a Solar-Powered Non-Thermal Plasma Device for Microbial Disinfection
Luke Martin, Calvin Conn, Jordan Brewer and Cabot Anderson
As world population grows, access to clean drinking water is becoming scarce. This problem is especially prevalent in remote or underdeveloped areas, where traditional medium to large scale water treatment options are not available or too costly. Presented is the design of a completely solar-powered water treatment system that does not use consumables. Non-thermal plasma (NTP) ozone generation is a method of microbial disinfection used in water treatment. Such systems utilize grid or other stationary power sources. In this project, a water disinfection system consisting of an NTP ozone generator, ozone injection system, and solar-based power supply was designed and assembled. The system is using solar power, enabling deployment in off grid locations. System components and characteristics were optimized to increase practicality of the device. Functionality and safety of plasma generation and water disinfection were assessed through testing; results showed that the system is capable of achieving the World Health Organization and Environmental Protection Agency standards for clean drinking water based on E. coli concentration, suggesting strong potential for device implementation in remote areas.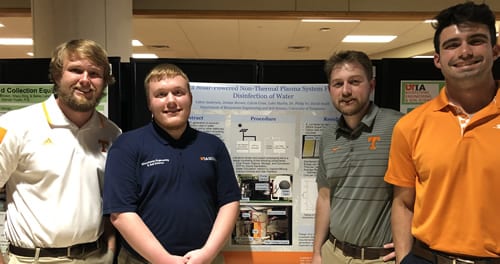 As examples, the senior design projects in the 2017-18 academic year were the following:
​2nd generation biochar – Dr. Abdoulmoumine and Dr. Tyner

Landfill flare heat capture for wastewater treatment – Dr. Buchanan

Scuba-mapper for deeper water – Dr. Ayers

Automated plant height sensor – Dr. Wilkerson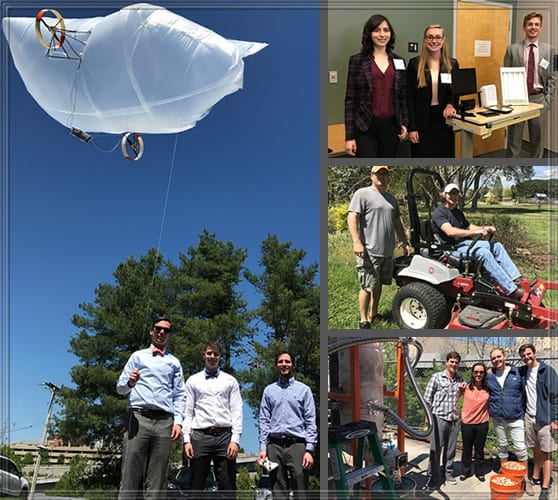 The BSE senior design projects are entered in a national design competition, and they generally do quite well. Examples of these include the ASABE Gunlogson Open Competition or at the ASABE Agco Competition.

Below is a table listing the BSE Senior Design success for student participation in regional and national competitions:
2021
2021 AGCO Gradual Rotary Adjustments for Sloped Surfaces
2021 AGCO Solid-State Microwave Control and Data Collection System
Dr. Gan
Dr. Chen (Food Science)
2020
2020 AGCO – Rapid Autonomous Corn Phenotyping – Data Acquisition System
2020 AGCO – Poultry Farm Security Gate: Autonomous Vehicle Recognition System
2020 Gunlogson Competition – Floating Treatment Wetland Testing and Optimization
2019
2019 Gunlogson Competition – Soil Fracking for Stormwater Infiltration Enhancement
2017
2017 Gunlogson Competition –
Onsite biochar generation using green waste
Dr. Abdoulmoumine
Dr. Tyner
2017 AGCO –
EZ-Lift: A mechanical list assist for foldable roll-over protective structures (ROPS) project
2016
2016 AGCO National Student Design Competition, National ASABE Annual Meeting
2016 Gunlogson Environmental Design Competition, National ASABE Annual Meeting
3rd Place Water Treatment
2015
1st Place "A Low-Cost, Digital X-Ray Machine for Underdeveloped Countries"
ASABE Fountain Wars Competition, National ASABE Annual Meeting
3rd Place Finish awarded for the best use of biological materials and the best sportsmanship award
2014 EPA P3 National Design Competition in Sustainability
"Eco-friendly Additives for Biodegradation of Agricultural Mulches"
Drs. Hayes, Debrium, Lee, and Wadsworth
2013
2nd place finish. "A systematic Approach to the Improvement of High Tunnel with Regards to their Ability to Withstand Wind" 3rd place finish. "Subclinical Mastitis Inline Detection Systems (S.M.I.D.S.)"
2012
2012 International 1/4 Scale Tractor Student Design Competition
23 teams competing, BESS finished in the middle of pack which was excellent, considering we had not fielded a team in several years
1st Place "Vertical hydroponic masonry wall design for use in building Haitian homes"
2012 AGCO, National ASABE Annual Meeting
1st place "Turf tire traction tester for use by a Tennessee industry"
2011
2nd Place Finish "Blue Crab Nursery Design"
2010
1st place finish. "Cryogenic Weed Removal System for Organic Crop Production"
1st place finish. "Integrated Solar Roof System"
2009
2nd Place Finish. "Optimized Recirculating Sand Filter Design"
3rd Place Finish. "A Self-Actuating Foldable ROPS Design"